Whether it's your first year as an IKEA Family member or if you've been with us for ages, we love being part of your life and your projects. And maybe it's time to start a new one.

Explore our website and find your next reason to visit us.
Create your own space
Get inspiration and see fun, creative ideas on what to do with your home. Mix and match to find your unique style.
Tiff, here's your IKEA Family Card
6275980385176352673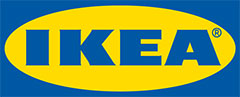 Make the dream yours
Check out what's going on at your local store